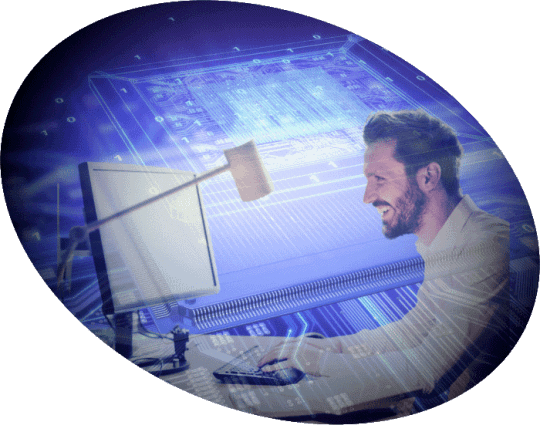 The world is suffering from a microchip shortage, made worse by the coronavirus pandemic. Increased demand for computer hardware and reduced supply means higher prices and longer lead-times. Brexit, a shortage of lorry drivers across Europe and global supply chain problems have contributed to a perfect storm of misery for manufacturers. Everything from computer games consoles to car production has been hit by the lack of microchips.
The replacement dilemma
Today, buying office equipment like computers and multi-function printers can be expensive. Additionally, you might have to wait months for delivery. The supply of spares has also been affected by the microchip shortage. Of course, you could just keep your old computer hardware running another year or two. But relying on obsolete IT kit to run your business comes with its own set of problems such as performance issues, higher maintenance costs, and more downtime.
The lease option
Leasing IT equipment is an attractive alternative to buying computer hardware outright. Obliviously, leasing does not require a large, upfront capital investment. Instead, you spread the costs, reduce the risks and gain more business flexibility. Another bonus of leasing your IT equipment is that it makes budgeting and planning easier and more predictable. You pay a fixed monthly fee, which can include IT support, next day replacement and accidental damage insurance.
Most organisations simply cannot afford to upgrade computer hardware every couple of years. Similarly, budget constraints can limit your choices to bargain-basement manufacturers and kit that really isn't fit for purpose. When you lease, equipment is regularly upgraded. Additionally, the lease option gives you more choice in terms of device quality, reliability and performance.
No one cares until it goes wrong
The importance of office IT equipment is often overlooked until it goes wrong. But when the printer won't print, the email won't send, and the payroll won't pay then IT hardware is suddenly everyone's concern. When you own your IT assets outright, then it's your responsibility to maintain, upgrade, repair or replace faulty equipment once it's out of warranty. When you lease your IT hardware the provider usually offers technical support, maintenance and upgrades as part of the service agreement. Unlimited IT support typically trumps the slow and costly break-fix alternative.
Tax advantages of subscription
Another benefit of leasing computer hardware, software and printers is that it's 100% tax deductible. When you make a large capital investment in a piece of business equipment, you have to forecast years into the future its likely usefulness. At the same time, it will sit as a depreciating asset on your books. When you pay a monthly subscription for business software or Cloud storage, it's an operational expense that's annually tax deductible. It also gives you a lot of flexibility to scale-up or scale-down services as and when you need them. You won't need a crystal ball and nerves of steel commonly associated with making large, often risky capital investments.
Certainty in uncertain times
As the microchip shortage drives up costs and limits the availability of computer hardware, it makes sense to lease. First, you spread the cost of new computers and printers and minimise risk. Next, a service provider like Modern Networks enjoys excellent vendor relationships that enable us to secure the IT equipment you need, and deliver it when you need it.
To learn more about the many benefits of outsourcing all your IT systems and support to Modern Networks, contact us today.