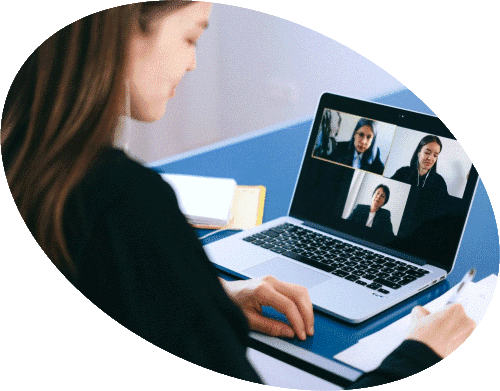 Studies show that the average employee only does three hours productive work a day. That's just 12.5 hours per week.1 Our latest guide to 10 Microsoft 365 apps can help you save time and boost productivity.
Time thieves
Some of the biggest workplace time thieves include pointless emails, worthless meetings, and low-value administrative tasks. Of course, there are also coffee breaks, toilet breaks and assorted interruptions. According to the Independent newspaper, the average employee wastes nearly 13 working days every year in unproductive meetings.2 Another survey found that some UK workers waste two hours a day on social media and other distractions.3
Unmotivated people make mistakes
One way to help you and your team get more work done is to stop wasting valuable time on unproductive tasks. How much time does your team waste duplicating effort such as entering the same data across multiple systems? When was the last time you lost half an hour trawling through your computer's file system in search of an elusive document? And you still didn't find it.
When you and your team have to waste time on low value work it can be frustrating and demotivating. And unmotivated people are less productive and make more mistakes.
Workplace technology
Workplace technology can help create a workforce that is more productive, efficient and innovative. Additionally, the growth in remote working has increased demand for applications and Cloud services which are accessible at any time and from anywhere. Workplace technologies such as Microsoft 365, Cloud telephony and video conferencing have enabled dispersed teams to come together and work collaboratively.
Microsoft 365 apps guide
Being organised and having the right workplace tools makes everyone's job easier. Microsoft 365 comes with hundreds of apps to help you better plan projects, improve time management, and track results. Of course, sometimes finding the right Microsoft 365 apps to use can be a challenge. That's why Modern Networks have created a handy guide that we've entitled, 10 apps you didn't know you had in Microsoft 365.
Time for a chat
You might also want to talk to someone about how you can save time and improve productivity. Modern Networks can discuss how your business operates, and what apps you're currently using. Then we can suggest apps or other workplace technologies that will save you time and make your processes simpler.
Book your 15-minute video call
Would you like to book a 15-minute video call to discuss your business, and answer your questions? It's really easy to arrange. Simply use the live calendar below. Take a look and select the appointment date and time that suits you best. It's a free, no obligation call that won't waste your time and might improve your productivity.
Sources: