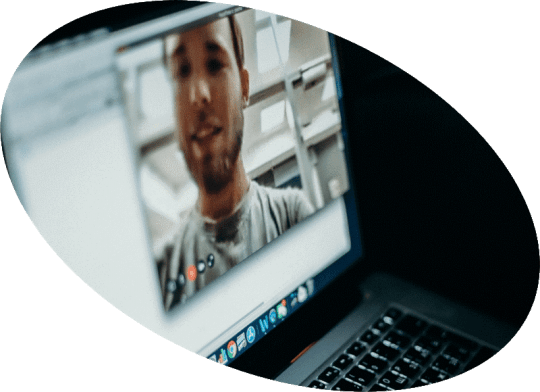 Due to the global pandemic and lockdown restrictions, many people use Microsoft Teams solely for its chat, voice and video conference features. However, it's possible to do a lot more with Teams. You can combine Teams and Microsoft Planner to create a powerful collaboration, project management and reporting tool.
Remotely working together
Working remotely does not mean working alone. Many of us have departments to manage, projects to organise and deadlines to meet. As well as using Microsoft Teams to communicate with colleagues, partners, suppliers and customers, you can use it for project management. And remember, Teams is free as part of your Microsoft 365 subscription. Download our Remote Working Together guide.
Teams comes with advantages
Teams has a number of advantages as a project management tool. First, if you are already using Microsoft 365 across your organisation for things like email and document management then it makes sense to use a tool built on the same platform. Second, Teams offers ubiquity. You can access Teams from anywhere and on any device. You can use it on Mac, Apple iOS and Android as well as Windows. Third, Teams integrates with a wide variety of third party applications making it more powerful.
Gather your team
A team is simply a group of people you bring together for a particular project or purpose, hence the name Microsoft Teams. You can create different teams for different projects. Each team can then be subdivided into channels. Let's say you work in commercial property, for example. You might create a team for a particular office building or retail outlet, and separate channels for facilities management, catering and security. In channels, you can schedule meetings, hold group chats, whiteboard ideas and share documents. Teams integrates with your Outlook calendar and SharePoint file management system. Download your Teams quick start guide.
Planner for project management
To start using Teams for project management, you just add Microsoft Planner. It's a lightweight project management tool that is free as part of Office 365. Microsoft Planner is similar in layout to Trello, which is an extremely popular organisation and collaboration tool. The basic hierarchy of Planner works as follows. First, you create a project plan. Next, you can subdivide your plan into what Microsoft calls 'buckets' and within each bucket you can group individual tasks.
Task cards
As the project manager, you can assign new tasks to group members. You can set due dates for every task. You can also set the priority level of tasks and monitor progress toward completion. It's possible to group, filter and search for tasks in lots of different ways to suit your personal preferences. You can also add notes, create checklists and attach files to specific task cards.
The right view for you
When you open Planner, task cards are presented in a Board view. However, you can switch to Chart view, which presents all your essential project data in a dashboard. In Chart view, you can immediately see the overall status of your project, what has been completed, what remains to be done, and what the priority tasks to work on are. Alternatively, you can use the Schedule or calendar view of your projects.
Reporting progress
As a project manager, you will have to produce status, resource and variance reports for your clients, partners and management team. If you open Planner independently of Teams, you can export your project plan and data into Microsoft Excel for reporting purposes. Alternatively, you can go one-step further and use Microsoft Power BI, a data visualisation tool, to create dashboards and graphical reports.
Templates save you time
Finally, creating a detailed project plan can take time. However, in Microsoft Planner you can use an existing plan as a template for a new one. Planner simply copies the existing plan structure while stripping out the group members and tasks. All you have to do is give the new plan a name, setup your new team members and start assigning tasks. Visit the Microsoft Planner website.
Meeting your deadlines
Whether you are working in the office or remotely from home, Microsoft Teams and Planner combine to create a powerful collaboration, project management and reporting tool. Teams enables you to organise group chats, hold video conferences with clients, work on documents together, and automatically transcribe meetings for contact reports. Planner allows you to schedule work, assign tasks, set priorities, monitor progress and report on success. Together, Microsoft Teams and Planner can help ensure you deliver projects on time, on target and to everyone's satisfaction.
Microsoft Project
For large-scale, complex projects, Microsoft Project is the heavyweight alternative to Planner. Microsoft Project enables you to create a variety of charts, see project interdependencies, manage resources, track spending and produce comprehensive reports. Microsoft Project is available on a per user license basis. Visit the Microsoft Project website to learn more.
More value
As a leading provider of IT managed services to commercial property and medium-sized businesses, Modern Networks can help you extract far more value from Microsoft 365. Download our Remote Working Together guide.
Contact us now to learn more about the Microsoft suite of business tools.