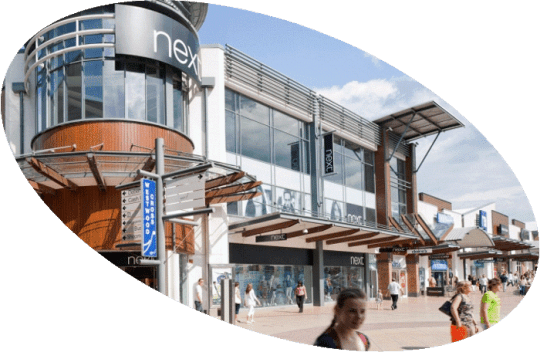 Excellent service. Chris had sorted out an access problem for me that will make my life much easier and save a considerable amount of time going forward. Great Service!
Fran Donovan, Centre Manager, Westwood Cross shopping centre
Westwood Cross shopping centre is located in Thanet, Kent. The site consists of an open pedestrianized arcade occupied mostly by High Street shops. The shopping centre consists of 46 stores occupying an area of 475,000 square feet (44,100 m2), and there are 1,500 parking spaces. Fran Donovan, Centre Manager, contacted Modern Networks IT support because she and a colleague were having trouble moving files from the Microsoft SharePoint web app to and from client folders. Chris Brooks, 1st Line Engineer, remotely accessed Fran's PC. Next, he synced SharePoint to the PC enabling the drag-and-drop feature. He did the same with another PC on-site. Chris then confirmed he was able to move files from SharePoint to the PCs without issue. Finally, Fran requested permission from the client allowing her to upload files to their site, which was done. Although a fairly minor technical issue, Fran explained the solution will save her and her colleague time and makes their lives a little easier.