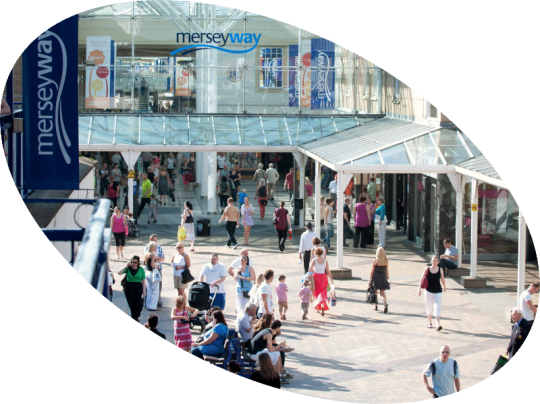 Brilliant IT help from Moh and Steve. Got me back up and running with no fuss. Thanks, guys.
David Metcalfe, Building Manager, The Courts Shopping Centre
The Courts Shopping Centre, Stockport, occupies 345,000 square feet of retail space. The Building Manager, David Metcalfe, found he could not login to Outlook email or file documents using Microsoft Office. Initially, it looked like a simple password reset. However, after some initial investigation and troubleshooting by Mohammed Khan, 1st Line Engineer, the matter was passed to our Resolver team. Stephen Geden, 1st Line Engineer, called David, remotely accessed his computer, found and resolved a credentials conflict that was causing the problem. David was back up and running in no time.
Shopping centres and retail parks
Modern Networks provides IT support and managed services to over 160 shopping centres and 80 retail parks across the country. Naturally, every commercial property we support is different. However, our package of combined IT services is similar. Typically, we provide all telephone services, keeping original numbers where required. Next, we deliver computer hardware such as laptops, desktops and multi-function printers. We can move any existing business applications over to the new systems. Then we setup user logins, email and file sharing with Microsoft 365. We can also setup site specific web domains. After that we install separate, secure Wi-Fi services for the shopping centre management team, the retail tenants, and the shoppers. Finally, Modern Networks supply all the documentation and staff training needed. On completion of the process, the shopping centre or retail park is handed over to our UK Service Desk for on-going IT support.