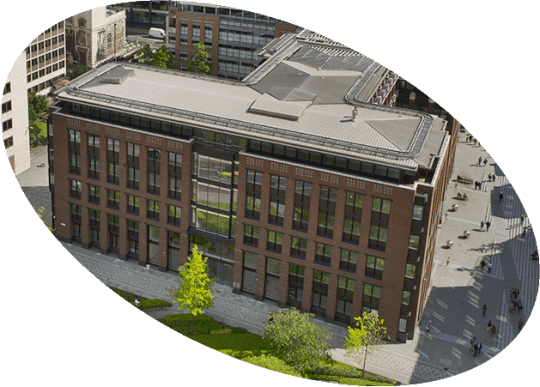 Anthony was great when he attended site yesterday, I would also like to thank Lemol Fernandez. Lemol was my phone contact throughout the incident and was a great help too. He was also the person who anticipated that an on-site visit would be needed, and organised Anthony's attendance. Both gents were extremely helpful.
Rob Ray, Site Manager, Vertex Services, One Carter Lane
One Carter Lane is a large office complex situated on the west of the City of London, and close to St Paul's Cathedral. Rob Ray is Site Manager for Vertex, a building services provider, at One Carter Lane. Rob contacted Modern Networks IT support to report the Cloud telephony service was down but Internet was still working. The support ticket was picked up by Connor Knight, 1st Line Engineer, who asked Rob a number of fault-findings questions such as has anything changed at the office? Next, Connor asked Rob to reboot the router but this failed to resolve the issue. Connor then escalated the ticket.
Ticket escalation
Lemol Fernandez picked up the service ticket. He asked Rob if there were any issues or error messages showing on the telephone handsets. Next, he checked the lines with Carrier Services and quickly established a line had gone down at the same time Rob reported the incident. It became apparent that Carrier Services were in the process of migrating some services to Modern Network. Occasionally, services are disrupted when moving between providers.
Field Engineer on site
Ordinarily, once the migration is complete Modern Networks will remotely reconfigure the router. However, Lemol discovered the router was situated in the basement at One Carter Lane with no Internet connection or mobile signal. Lemol then organised for a Modern Networks engineer to attend on site. Antony Deller, Senior Field Engineer, attended so that once the migration of services was complete, he could immediately reconfigure the router situated in the basement. Finally, Antony rebooted the router and checked everything was working correctly.