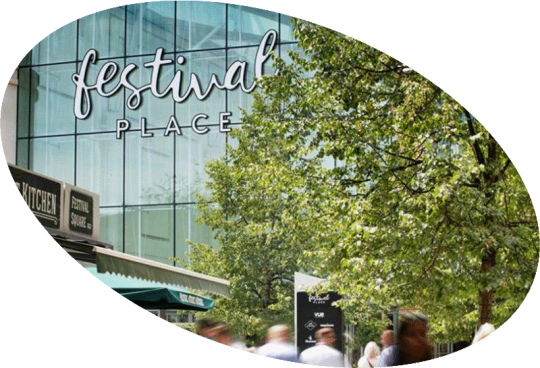 Natasha was a great help, it wasn't easy to fix but she carried on behind the scenes and fixed it. Hurrah!
Emily Palmer, Marketing Manager, Festival Place, Basingstoke
Festival Place is a 1.1 million square feet shopping centre situated in the middle of Basingstoke. Festival Place houses over 140 retail stores, 20 restaurants and a 10-screen multiplex cinema. Modern Networks provides IT support and managed services to the property management team. Emily Palmer, Marketing Manager, called our Service Desk when she found that many important management files and folders were missing from her instance of Microsoft SharePoint.
Natasha Luzinda, 1st Line Engineer, remotely checked all files compared with another member of Festival Place's management team, and quickly confirmed numerous files and folders were missing. Next, Natasha accessed SharePoint and found that Emily did not have access rights to a number of management team folders, which is why she could not see them. Finally, Natasha updated Emily's credentials, synchronized all appropriate management team folders, reset MFA and then called Emily to ensure that everything was now working satisfactorily.
Support for retail
Modern Networks provides expert support, workplace IT, broadband and telephone services to over 1800 commercial properties, 160 shopping centres and 60 retails parks across the UK. Our UK Service Desk delivers fast, reliable IT support by telephone, email and remote connection. We also have a team of field service engineers who can visit you on site. To learn more about what Modern Networks can do for your retail property, contact us today.