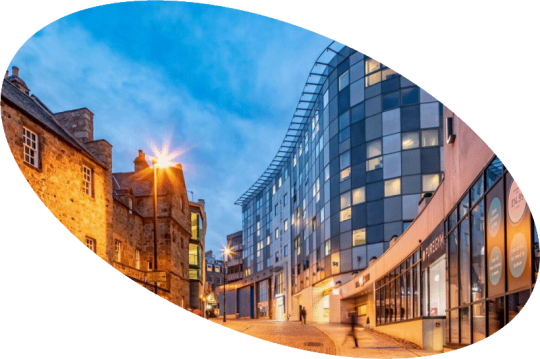 Very responsive service. The problem was resolved in good time, thank you.
Colin Stemp, Facilities Manager, Knight Frank
Located on Shiprow in the city centre of Aberdeen, City Wharf is a mixed-use development incorporating office, leisure and retail. The development comprises of 30,000 square feet of offices and a 107-bedroom hotel. Colin Stemp, Facilities Manager, Knight Frank reported a fault on the site's BT Redcare (fire and security monitoring) telephone line. Connor Knight, 1st Line Engineer, ran a line test, which confirmed a fault at site. Next, Lemol Fernandez, 1st Line Engineer, contacted the site and asked if it was possible to disconnected any equipment from the BT master socket so he could re-run the line test. Lemol then explained how a member of the staff could locate the BT master socket. Dean Gavin, City Wharf, was able to disconnect equipment as requested. Lemol re-tested the line and confirmed a fault on customer equipment. After consulting with Colin, Lemol organised for a BT engineer to attend on site. The BT engineer discovered a fault with an underground cable, which they repaired. Lemol re-tested the line to double-check it worked. He then confirmed to Colin the line was reconnected.