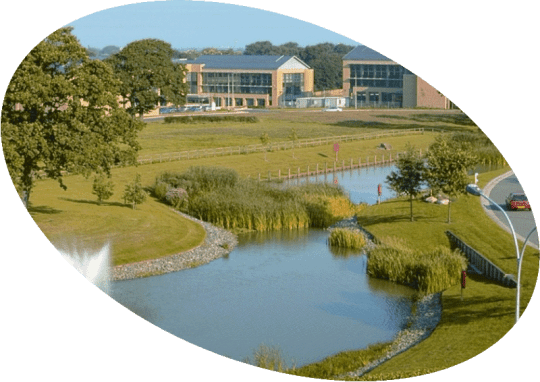 Aston was great, for some reason he couldn't take over control of the computer. We had to update the system via the chatline. Took a bit longer but we got there in the end.
John Close, Park Ranger, The Management Centre, Cheadle Royal Business Park
Cheadle Royal Business Park, Manchester, is set in 65 acres of mature parkland. It provides 100,000 square feet of HQ offices and numerous retail and leisure amenities. Following a renewal of services, Aston Smith, 2nd Line Engineer, noticed that the anti-virus had failed to install properly on one of our customer's computers. Usually, software updates are performed automatically. However, occasionally the installation of software has to be done remotely by one of our engineers. In very unusual circumstances, a remote installation is not possible. In this case, Aston successfully talked our customer through the uninstall and reinstall procedures using Command Prompt. The incident was quickly resolved with a little patience and co-operation.
Endpoint protection
Endpoint protection (what you and I know as antivirus software) is a small but necessary weapon in the fight against cyber threats like malware, ransomware, phishing attacks and identity theft. As the name suggests, our endpoint protection can be deployed on any device such as laptops, desktop computers, tablets and smartphones. Our endpoint protection is Cloud based, quick and easy to install, and uses artificial intelligence (AI) and machine learning to detect possible threats. First, our antivirus isolates any suspect files, and stops them making changes to your device. Next, it scans suspect files for tell-tale signs of wrong-doing. Finally, any file considered a threat is removed instantly, and your device returned to its last known safe state. To learn more about our endpoint protection and other security services, please contact us today.