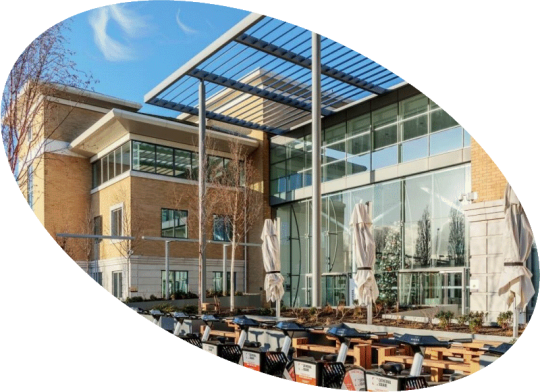 Aston has been brilliant. Once we got started and developed a relationship we worked together to get the issue resolved. Aston tried all sorts of avenues in order to get the microphone on the Jabra headset to work. Aston's tenacity paid off in the end and he managed to resolve the issue. Thank you.
Tony Cann, Building Manager, 1000, 2000 & 3000, Cathedral Square, Guildford
Cathedral Square, Guildford, offers a range of office suites, communal 'break-out' spaces, a sun terrace and café. Cathedral Square also offers tenants a range of lifestyle classes, services and events. Tony Cann, Building Manager, Cathedral Square, reported a connection issue with a new Bluetooth headset. Initial investigations by Modern Networks 1st line engineers failed to identify the cause of the headset connection problem. As a consequence, the service ticket was escalated to Aston Smith, 2nd Line Engineer.
Aston asked a series of exploratory questions to try to narrow down his field of investigation. Tony was able to connect his headset to a number of mobile devices, which suggested the issue was specific to his PC. Next, Aston remotely connected to Tony's workstation and adjusted the settings for Bluetooth devices. Tony found he could connect his headset and hear participants on a Microsoft Teams conference call but no one could hear him. This suggested the microphone settings on Tony's PC were the cause of his problems, not a connection issue. On further investigation, Aston found there was a checkbox in an obscure menu within Windows that meant the microphone was blocked for use "within applications". Aston then contacted Jabra, the headset manufacturer, and they were able to provide a fix. Finally, Aston's tenacity and patience had paid off, and Tony was able to have a successful Teams call with his boss.