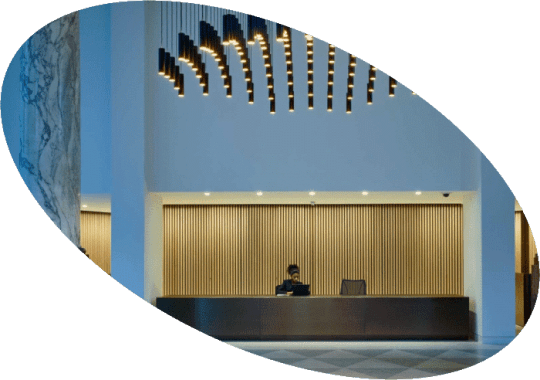 Kevin, who resolved my printer issue yesterday, was really helpful and friendly. Always happy to praise good work!
Huw Jackson, Building Manager – Asset Services, Cushman & Wakefield
1 King William Street is located within the Bank Conservation area in the City of London. The building won the RIBA London Award 2017 for the reinvention of the 1920's Grade II listed north block and adjoining 1990's south block. The result was a modern, high-specification office space. Huw Jackson, Building Manager, called Modern Networks because a printer on site was not working.
Kevin Mwenda, 1st Line Engineer, remotely connected to Huw's PC to investigate. Kevin could see that the printer was not connected to the building's IT network due to an issue with the IP address. An IP address is an identifier that enables information to be sent between the network and a device such as a printer. Kevin changed the IP address, added the port for the printer and connected it to the network. However, the printer still refused to work.
Kevin ran some basic troubleshooting tests and cleared the printer's spooler. The spooler temporarily stores print jobs in a computer's memory until they are ready to print. Next, Kevin setup port forwarding, whereby he assigned a specific port to the printer's new IP address. He then tested the printer to ensure it was working correctly for Huw and his team at 1 King William Street.