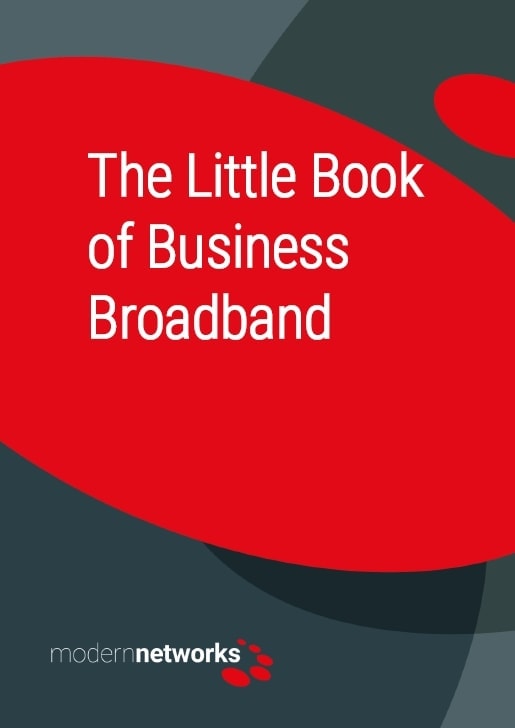 Modern Networks understands that for many commercial properties and medium-sized enterprises choosing the right business broadband can be confusing. After all, there are lots of things to consider such as how many users do you have, how many applications do you run, and how much data do you typically send and receive on a monthly basis? Making the wrong choice can have serious consequences. You could get stuck with a service that constantly under performs, costing you time and money.
However, busy facilities managers and building managers seldom have the time to wade through pages of marketing literature and technical jargon to make a truly informed decision about their broadband needs. Instead, price often becomes the determining factor, which often results in a poor choice and disappointing solution. That's why Modern Networks have created The Little Book of Business Broadband.
The Little Book of Business Broadband is available to download in PDF format. We have written it to be as accessible and jargon-free as possible. The book simply explains things like the difference between ADSL and fibre; what upload and download speeds actually mean; and why contention ratios matter. We hope you will find the book a useful guide to making the right choice for your business broadband.
Download your copy of The Little Book of Business Broadband now.