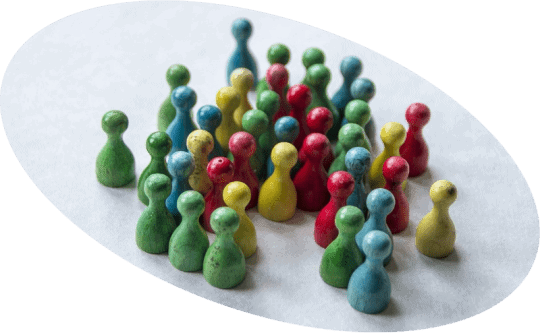 Managing multiple projects with lots of different contributors can be a real headache, unless you use Microsoft Teams, one of the world's favourite collaboration tools. Over 13 million people working across half a million businesses use Microsoft Teams every day.
Bring everything together
Effective communication, collaboration and time-management are the keys to any successful project. You might have colleagues working from multiple locations and time zones around the world. Part of Office 365, Microsoft Teams provides great collaboration and communication tools and integrates with a wide variety of Microsoft native apps such as Planner and third party applications like Salesforce.
Go native
Microsoft Teams enables you to make voice and video calls directly from your computer. You can schedule meetings, share your screen and work on a host of documents in real-time such as Word files, PowerPoint presentations and Excel spreadsheets.
Mobile
You can also take Microsoft Teams with you, work anywhere on any mobile device. Simply download the mobile app, which is available for Apple iOS and Android, and move seamlessly from desktop to tablet to mobile without missing a step.
Farewell, Skype
If you are having déjà vu right now, and feel certain you've seen some of these features before, you would be correct. Microsoft Skype for Business currently offers voice and video conferencing. However, Microsoft have decide to retire Skype for Business from July 31st, 2021.
Flexibility
One of the best things about Microsoft Teams is ease of integration. For instance, if you have SharePoint team sites that you want to bring into Microsoft Teams, you can. However, if there are projects or content that you need to keep confidential, you can do that too.
To boldly go
Fans of Star Trek will be pleased to learn that the Universal Translator is a step closer with Microsoft Teams. Enable the translation feature to hold group chats that appear to the participants in their native languages. This is a great feature for international organisations and cross-border collaboration. Teams can also record meetings and even produce transcripts of what has been said. This makes minute-taking, contact reports and compliance much easier.
True collaboration
Of course, not everyone outside of your organisation might be using Teams. You don't have to be a member of Microsoft Teams and Office 365 to connect via Teams. Microsoft provides secure guest access for people outside your organisation. It's also possible to sync Teams with other collaborative tools such as Slack and Cisco Webex.
Safe and secure
Today, cyber security and data protection are constant concerns. Microsoft Teams enforces team and organisation-wide access controls such as Active Directory single sign-on and multi-factor authentication (MFA). Data is encrypted when in transit and at rest. Office 365 also comes equipped with Advanced Threat Protection (ATP) against phishing and malware attacks.
Customisation
Finally, as well as offering easy access to a wide range of native and third party applications, Microsoft Teams can be further customised. The Microsoft Teams Developer Platform provides everything you need to start building your own applications for the environment. Teams also offers data analysis and reporting so you can assess its effectiveness.
Make the most of Microsoft
Certainly, Microsoft Teams won't be the right choice for every business. However, if you are one of the 155+ million active users of Office 365 then Microsoft Teams offers you one of the best communications and collaboration tools available. It's secure, easy to use, highly customisable and integrates with a wide range of applications.
Talk to Modern Networks today about making the most of Microsoft Teams and Office 365. Watch our short video.