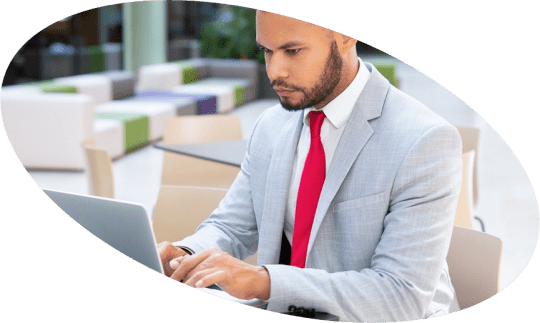 Did you know that more than 1.54 million people in the UK now work from home on a regular basis?
Remote workers are more productive, take fewer breaks and less sick days than their office-bound colleagues. As well as increasing productivity, remote working helps reduce an organisation's fixed overheads and increases agility.
Today, when people are looking for greater work-life balance, flexible and remote working policies can help organisations attract and retain the best talent. In research by Owl Labs, 80% of remote workers said they were happy with their jobs. In contrast, a FlexJobs survey found 61% of respondents had either left a job or were considering leaving their job due to lack of work flexibility. Remote and homeworkers are also less stressed and generally healthier, taking fewer sick days.
£8,000 is the average annual company saving for each employee allowed to work at home for half the time. What's more, remote working is also good for the environment. The IWG Global Workplace Survey found that if people with remote compatible jobs worked at home half the time they could save around 54 million tons of greenhouse gas or 119 billion miles of motorway driving.
Of course, remote working also comes with its challenges. You need to think about how it will affect your company culture; ensure your people have the right tools and technologies; maintain your organisation's security and ability to meet regulatory obligations.
To help you take advantage of remote working, we have created a new guide for you to download. Our guide includes advice and tips:
From how to improve your people skills in a digital world
To selecting the right tools to help your team succeed away from the office, such as Microsoft Teams and SharePoint.
It's a must have guide for all business owners and managers whether you're a London based commercial property firm or a Hertfordshire medium-sized enterprise.
If you would like to discuss how to make the most of remote working, please contact your account manager, call the sales team on 01462 426500 or email info@modern-networks.co.uk.
Download our Remote Working Guide.
Source: Merchantsavvy