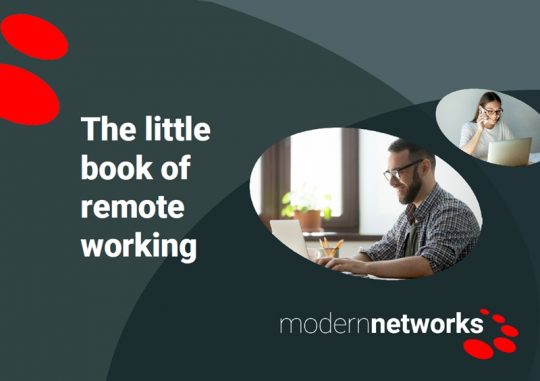 During the Covid-19 crisis, many of us are facing the prospect of working from home for weeks, possibly months. For some people, remote working will be yet another new challenge to face and overcome. To help our customers make that transition from office-based to home-worker, we have created The Little Book of Remote Working. It's only 9-pages long, and briefly explains how to setup your home workspace, the importance of developing a routine, the essential hardware and software you will need to work collaboratively and keep in touch with your colleagues. The book covers some of the benefits of remote working, such as the time you will save not commuting every day. For more information, visit our news blog where you will find a more in-depth article on remote working. Finally, remember that you can call or email the Modern Networks Service Desk if you need any help working remotely.
Contact us now for more information.
Download the little book of remote working.